UPCOMING EVENT IN BALI :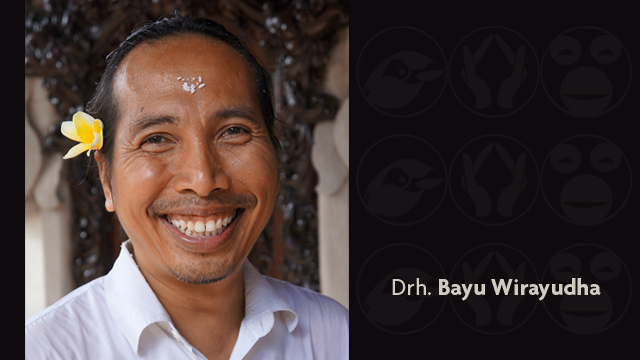 If you are lucky enough to be Bali at the moment come and hear FNPF's Founder and CEO speaking about his work, spanning more than a decade and a half, to help save Indonesia's endangered wildlife.
The venue is Ubud's Bar Luna, on Friday, 26 Juli. The event will be a conversation between FNPF's Dr Bayu Wirayudha and conservationist Farquhar Stirling.
Vind, along with a group of fellow veterinarians and conservation-minded Indonesians, founded FNPF in 1997. Since then Bayu and FNPF's work has been recognized by global organizations including the United Nations Development Programme, Whitley Fund for Nature, og Rainforest Action Network.
"For conservation projects to be effective they have to be holistic,"Sier han. "All of FNPF's projects are designed to protect wildlife, its habitat, and at the same time support local communities."
Bayu is probably best known for helping save the iconic endangered Bali starling from extinction in the wild. Along this FNPF are also heavily involved in reforestation and orangutan protection in Kalimantan, på øya Borneo.
Bar Luna is on Jalan Gootama, Ubud. There is a map on their website http://www.casalunabali.com/bar-luna/ with more detail. The event starts at 7.30pm.
We hope you can join us.