Sponsor a Bali Starling nestbox and we will attach your nameplate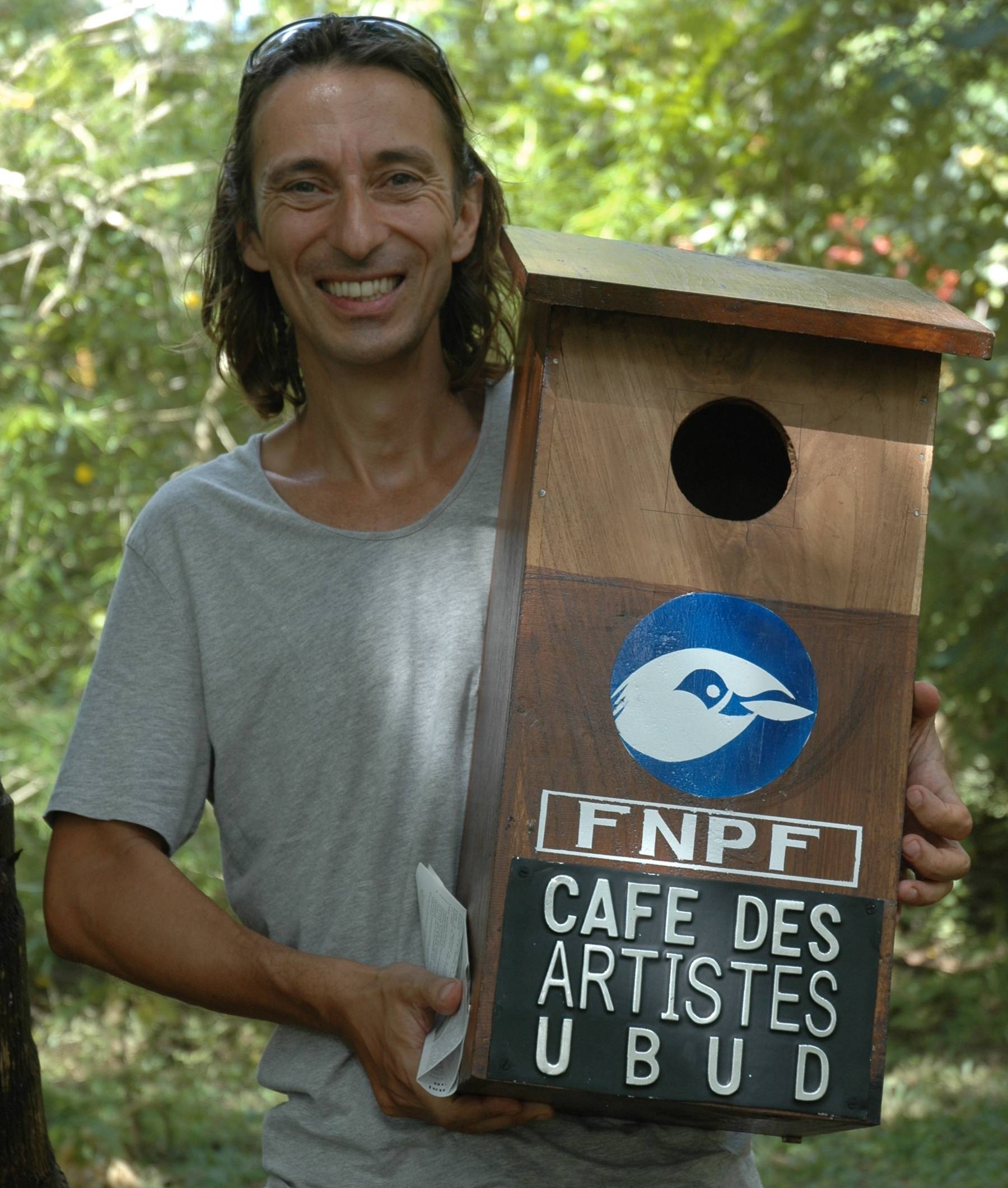 Please sponsor our Bali Starling nestbox programme. Nestboxes provide additional security for the Bali Starlings that FNPF has released onto the Nusa Penida bird sanctuary. It  will help them to breed more quickly and securely.
We are asking donors for Indonesian Rupiah 900,000 (approx $100). This is to cover costs for making, transporting and installing each nestbox and donor nameplate, and for ongoing monitoring of the nestboxes and the Bali Starling by our staff.
Part of your donation will be allocated to FNPF's community development programmes (education scholarships for children, eco tourism assistance & promotion, nursery & agro-forestry). These programmes are ways that FNPF gives back to the local communities in return for their unanimous commitment to operate community-based protection of birds from poachers.
We will also email you a photograph of your nestbox and nameplate.
Please add your name to the list by donating to FNPF
| | |
| --- | --- |
| Café Des Artistes | One of Bali's best retaurants |
| Shanti Mission Australia | An Australian spiritual foundation |
| Mary Wilson & Friends | Annual visitor to Bali and great supporter of FNPF |
| Green School | The world's first totally green school, in Bali |
| Jan & Anne Aasted | Donors from Denmark |
| Mervyn Murchie | Donor from Australia |
| Barbara MacGregor | Donor from Australia |
| JC & Family, Australia | Donor from Australia |
| Jepson Family, England | Donor from England |
| Sunset Rotary, Ubud | Rotary Ubud |
| Arizona Seedcrackers Society | Bird preservation & protection society |