FNPF (Friends of the National Parks Foundation) is a local Indonesian not-for-profit organization that was founded in 1997 by a group of veterinarians, and conservation / community minded Indonesians.
We create and run community-based conservation that respects the interdependence of wildlife, habitat and local community. Using this holistic approach, we have saved the Bali's emblem bird and one of the world's rarest birds, the Bali Starling, from becoming extinct in the wild, relocated dozens of Orangutans to safety from the palm oil plantations to Tanjung Puting National Park and Lamandau River Wildlife Reserve, and have improved the wellbeing of hundreds of local community members.
Our programmes directly improve local community wellbeing (education scholarships, agro-forestry, eco-tourism) to motivate & mobilize the communities to protect wildlife, restore habitat, and support our conservation work. We have an inherent understanding of local Indonesian communities, culture, spirituality, needs and challenges, which gives us the ability to work closely with the local communities to design programmes that benefit them, and the wildlife and habitats located around them.
FNPF receives and seeks financial support from individuals, corporations and international NGOs interested in conservation and community-development in Indonesia. FNPF is small, local and frontline. We repeatedly demonstrate that we are cost effective, achieve results, and are transparent in the use of funds. Our projects in Kalimantan (Borneo) and Bali have been running since 1998 and 2003 respectively and FNPF has received considerable international recognition for both. Please consider supporting FNPF.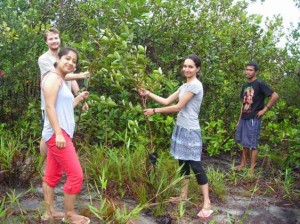 FNPF invites individuals and groups to Volunteer in Bali or to Volunteer in Kalimantan as part of a short term or long term stay. Whether you are seeking the adventure of living and working alongside local Indonesians at our project sites or you are doing scientific research, FNPF can offer the opportunity of a lifetime. If remaining at home better suits your needs, you can support us by raising funds from right wherever you are or donating equipment from your business.
Click here to watch a Youtube video.
.
BALI WILDLIFE RESCUE CENTRE – VISIT OR VOLUNTEER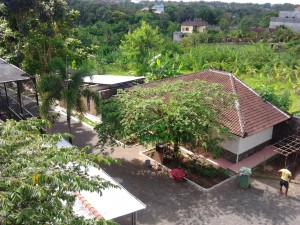 In mid 2011, the Indonesian Government invited FNPF to take over the running of Bali's only Wildlife Rescue Centre (1 of 8 in whole of Indonesia). At the centre, FNPF cares for and rehabilitates for release a variety of primates and birds that have been rescued from illegal captivity. Contact FNPF for information to visit the rescue centre. We also consider people wishing to volunteer for 1 – 3 week periods.