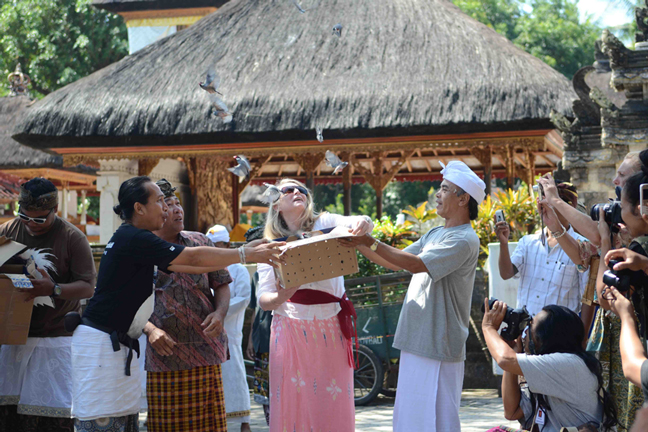 On July 10, 2011, FNFP celebrated the 5th anniversary of the Bali Starling conservation project on Nusa Penida by releasing 100 Java Sparrows (Padda oryzivora). Attendees at the event included: national and international press and TV media; leaders and members from all 41 Nusa Penida villages; Indonesian government officials; the Director of Humane Society International (Australia); and many Balinese and overseas visitors.
Click here to read the Jakarta Post article describing the 5th anniversary of the Bali Starling project on Nusa Penida. More articles about the event are on our News Page.
The Bali Starling, Bali's emblem animal, continues to be one of the world's most endangered birds, despite 20+ years effort and millions of dollars spent by the Indonesian government and NGOs to restore their numbers in West Bali National Park through release and protection programmes. The birds just keep being stolen by poachers from the national park and sold on the illegal market.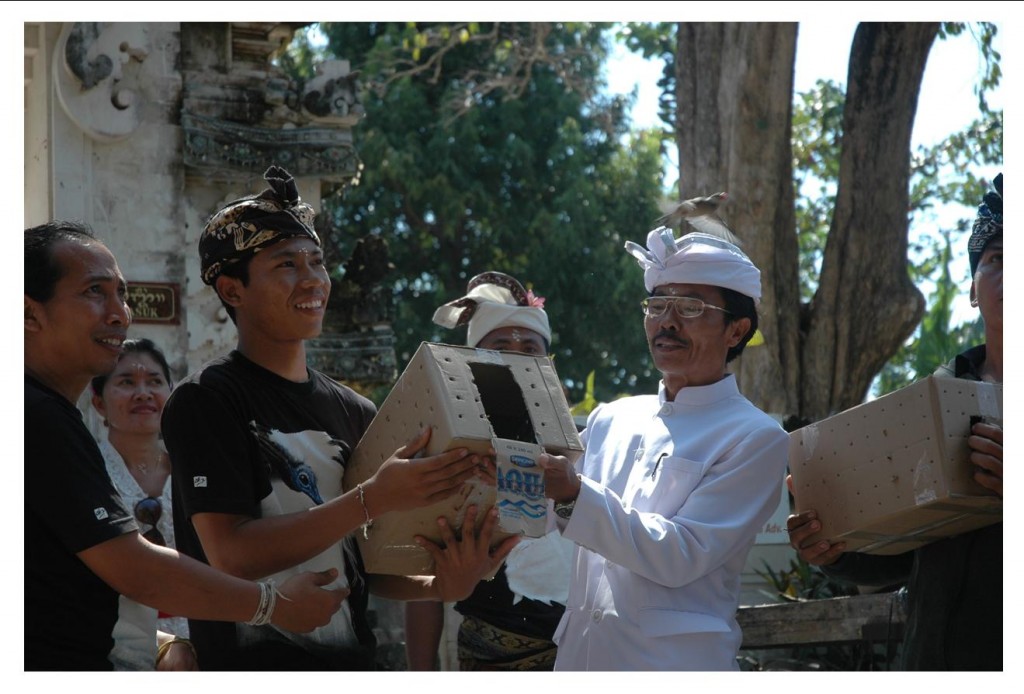 Conversely, FNPF's holistic approach of integrating wildlife protection with local community development and habitat restoration has transformed the whole island of Nusa Penida into a bird sanctuary and created a safe haven for the release of Bali Starling, Java Sparrow, Lesser Sulphur Crested Cockatoo, and Lorikeet. On Nusa Penida the local communities protect the endangered birds. In return FNPF runs programmes that directly benefit the livelihoods of the local communities.
FNPF rehabilitated and released 64 Bali Starlings in 2006/7. This initial population has increased to over 100. To increase the Nusa Panida population's genetic diversity, FNPF will release another 10 Bali Starlings each year, commencing with a release in November 2011.
The 100 Java Sparrows were reared in Ubud, Bali, by FNPF supporter, John Duffield. The young birds were rescued from Bali's Denpasar bird market and reared in his garden aviary for almost 1 year. They were then relocated to FNPF's centre on Nusa Penida where they were rehabilitated for 3 months before being released through a traditional Balinese temple ceremony.